History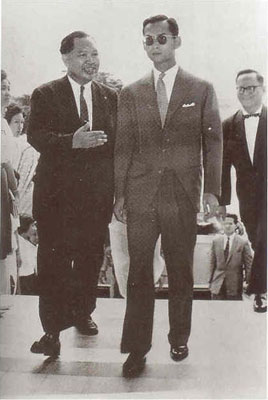 H. M. the King's Visit to the Faculty of Arts
On July 29, 1962 , H. M. King Bhumibol Adulyadej paid a private visit to the Faculty of Arts, Chulalongkorn University . On this occasion, he chaired a conference, organized by the Thai Language Club, on "Problems in the Usage of Thai Words". The conference was attended by experts in Thai, who shared with him their views on these problems. His Majesty the King's suggestions during the conference reflected his expertise, his interest and concern about the use of the Thai language.
The Faculty of Arts takes this royal visit as the greatest honor since it is the first and the only time that H. M. the King has participated in an academic conference organized by an institute of higher education in Thailand .
Eversince then on, July 29 has been observed as the National Thai Language Day.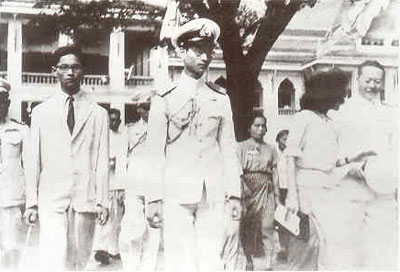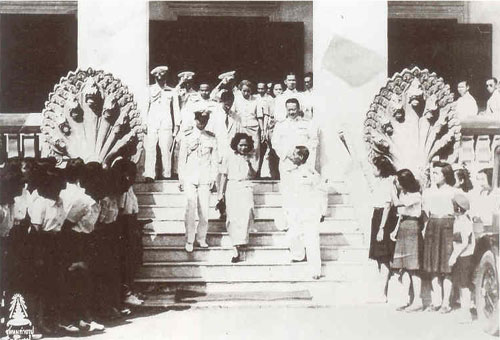 H. M. King Ananda Mahidol, H. M. King Bhumibol Adulyadej (then H. R. H Prince Bhumibol Adulyadej) and H. R.H. the Princess Mother visited the Faculty of Arts on January 5, 1946 .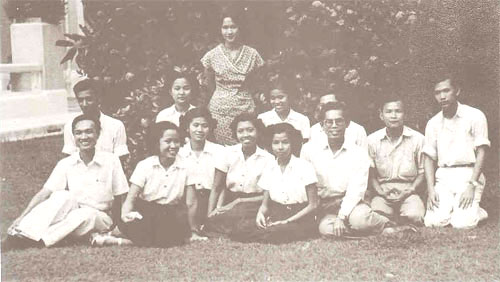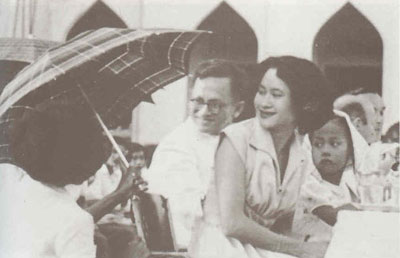 H. R. H. Princess Galayani Watthana, the Princess of Narathivat, taught French in the Faculty of Arts from 1952 to 1958.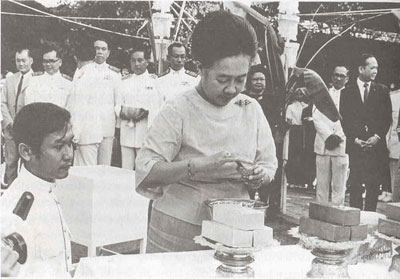 H. M. Queen Rambaibanni, the Queen of H. M. King Prajadhipok, laid the foundation stone of Arts Building IV on January 25, 1973 .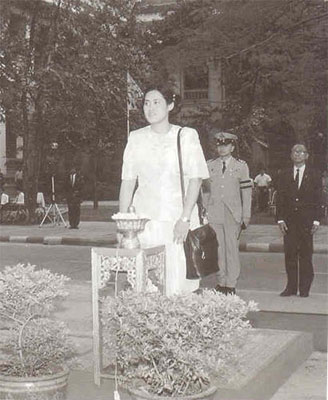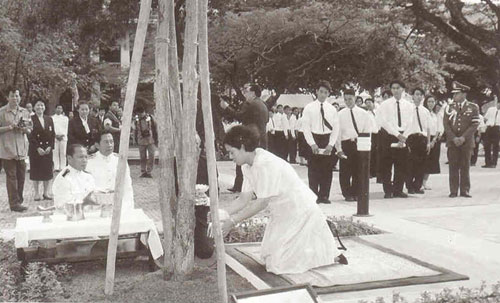 H.R.H. Princess Maha Chakri Sirindhorn presided over the opening ceremony of Boromrajakumari (BRK) Building on March 26, 1994 . She also planted a Pride of India (Salao) tree to commemorate the occasion.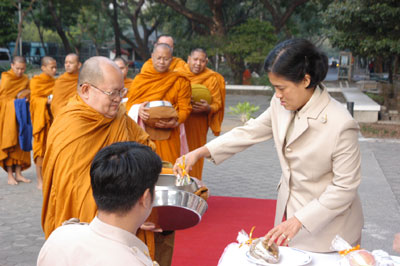 H. R H Princess Maha Chakri Sirindhorn will also take part in the annual alms-giving ceremony to commemorate the birth of the Faculty of Arts on January 3.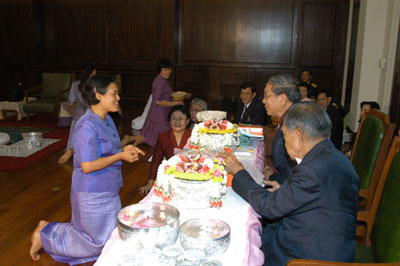 On Songkran Day, H. R. H. Princess Maha Chakri Sirindhorn, as a gesture of respect, pours water into the hands of her senior teachers to mark the beginning of the traditional Thai New Year. ี

Previous