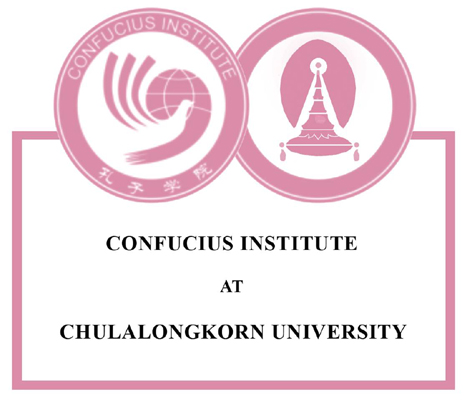 The Confucius Institute at Chulalongkorn University , Thailand
Activities


a. On September 25, 2007 , the CICU held the get-together party entitled "Learning Chinese, Celebrating the Moon Festival." Participants included approximately 50 students and teachers, both Thai and Chinese. The event was very well-received and it was the first time the Vice President of CU attended the Moon Festival celebration at CU. All participants henceforth are looking forward to the same kind of activity as organized by the CICU.

b. During October 20-24, 2007 , the CICU organized a cultural traveling program called "Get to know Beijing through Chinese Language" for both students and teachers of CU and Sri Nakarinworote University . Thirteen people participated in this program and most of them came to visit China for the first time. They were content to see the Great Wall of China with their own eyes, to realize enormous progress and growth of China , and to witness the greatness of Chinese Culture. And they hope the CICU to organize a similar activity at regular intervals.

c. On December 8, 2007 , the CICU held the Chinese speech contest to celebrate His Majesty King Bhumibol Adulyadej's 80 th birthday. Approximately fifty students participated in this event.
d. The CICU and CU's Tripitaka Hall jointly conducted the lecture called "Ethnic Groups in China and Religious Harmony" on August 29, 2007 . More than forty students, teachers, and general public participated in the discussion. They hope the CICU will continuously arrange the same kind of lecture and discussion so as to better understand the Chinese societies and cultures.
e. Participation in academic workshops concerning the study and research on issues about China . For instance, on October 8, 2007 Professor Fu Zengyou, President of the Chinese side of the CICU, and Lecturer Suree Choonharuangdej, Ph.D., a member of the Executive Council of the CICU, attended a workshop held by Asian Institute of CU on the topic of "Chinese Education in Thailand ." On October 19, 2007 Professor Fu Zengyou also accepted invitation from Thammasat University, giving a talk entitled "Economic Progress in Chinese Society and Values among Chinese People" as part of the workshop called "China's Beliefs and the Economic Progress," The talk was very well-received by scholars and participants in the event.
The Confucius Institute at Chulalongkorn University
Chulalongkorn University , Phyathai Road, Bangkok 10330 , Thailand .
Tel. 662-218-4915
Fax. 662-218-4740
E-mail : confucius_chula@chula.ac.th