Keynote Speakers
Mark Steedman  :  Robust Semantics for Semantic Parsing
Mark Steedman is Professor of Cognitive Science in the School of Informatics, University of Edinburgh, working in Computational Linguistics, Artificial Intelligence, and Cognitive Science, on Generation of Meaningful Intonation for Speech by Artificial Agents, The Communicative Use of Gesture, Tense and Aspect, and Combinatory Categorial Grammar (CCG). Also interested in Computational Musical Analysis and Combinatory Logic.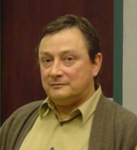 Christian M.I.M. Matthiessen : Registerial cartography: context-based mapping of text types and their rhetorical-relational organization
Christian M.I.M. Matthiessen is Chair Professor and Head of the Department of Englihs, Hong Kong Polytechnic University, He has worked in areas as diverse as linguistics and computing, grammar and discourse, functional grammar for English-language teachers, text/discourse analysis, text analysis and translation, functional language typology, systemic functional linguistics, the evolution of language.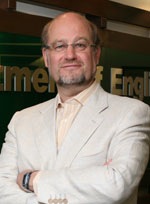 Bonnie Webber  :  Discourse for Machine Translation
Bonnie Webber is a Professor of  Intelligent Systems in the School of Informatics, University of Edinburgh. She works on discourse phenomena, collaborating on the development and use of the Penn Discourse TreeBank. She is also interested in discourse in the context of machine translation and the stability of language technology tools across changes in genre.
Virach Sornlertlamvanich :  Social Media Understanding by Word Cloud Timeline
Virach Sornlertlamvanich is the Advisor to Executive Director, Technology Promotion Association (Thailand-Japan). He is a pioneer and a prominent researcher on Thai language processing.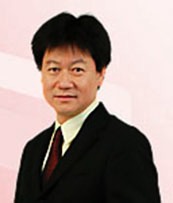 Invited Speakers
Jae-Woong Choe : Relating Keywords to 'Top Ten News' in Korean Newspapers
Jae-Woong Choe is a Professor of Linguistics at Korea University in Seoul, Korea. He received his Ph. D. in Linguistics from the University of Massachusetts at Amherst in 1987. He has been teaching in the Department of Linguistics, Korea University since 1991, and prior to that at Soong-Sil University for three and a half years.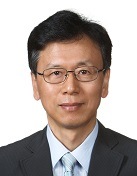 Min Zhang :  Word Sense Induction for Machine Translation
Min Zhang is a distinguished professor and Director of the Research Center for Human Language Technology, School of Computer Science and Technology, Soochow University. His current research interests include machine translation, natural language processing, information extraction, social network computing, Internet intelligence, intelligent computing and machine learning.