For English Department courses this semester, we ask that you provide critical information that the Department and your instructors can use to prepare and give you access to hybrid form classes and to notify you of revisions and alerts. Please update your information as soon as possible and before the August 3, 2020 deadline so that we have time to set things up for you.
Use the QR code or link to fill out the Student Contact Information Form for each of your courses. This applies to both BA and BALAC programs.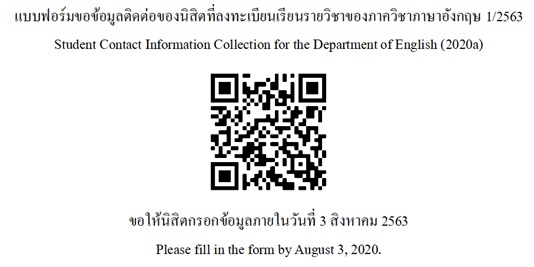 https://forms.gle/DQtep578dNnpJT7Y6
Alternatively, on the courses and sections announcement page, click on your section number to access the form.
Download Department Information Request