Admission to Thai Studies Program
Semester 2/2023
Closed
(Semester starts: January 2024)
How to apply?
 Register in the Graduate School Admission System at https://www.register.gradchula.com/
 Prepare required documents and submit to email: thaistudies_chula@hotmail.com
Click here for more information
ASEAN and Non-ASEAN Scholarship for Semester 2/2023
 Benefits of the scholarship
Tuition fees (does not include program fee; M.A. 35,000 baht, Ph.D. 74,000 baht)  

Economy class, flight tickets (1 for arriving Thailand and 1 for returning to home country)

Monthly stipend (Only when staying in Thailand)
 Call for applications:
      October 26, 2023
Details for  ASEAN and Non-ASEAN Scholarship for semester 2/2023 : Click here
  Application form:

           The Thai Studies Center, Faculty of Arts, Chulalongkorn University, offers M.A. and Ph.D Programs in Thai Studies, conducted in English, these programs are designed for those who are interested in all aspects of Thai culture and society. The Center also provides the option of an occasional program in Thai Studies, in which participants take courses according to their interests without obtaining a degree. Participants may take as many courses as they wish.     
The program provides integrated knowledge for understanding Thai society and culture and the development of the Thai nation.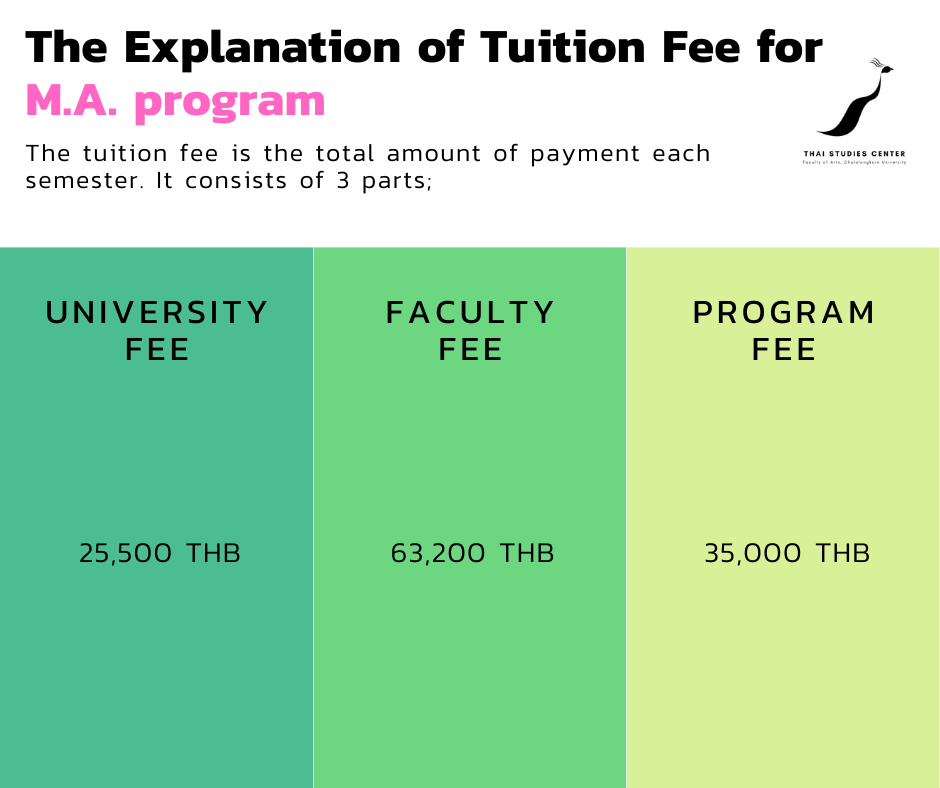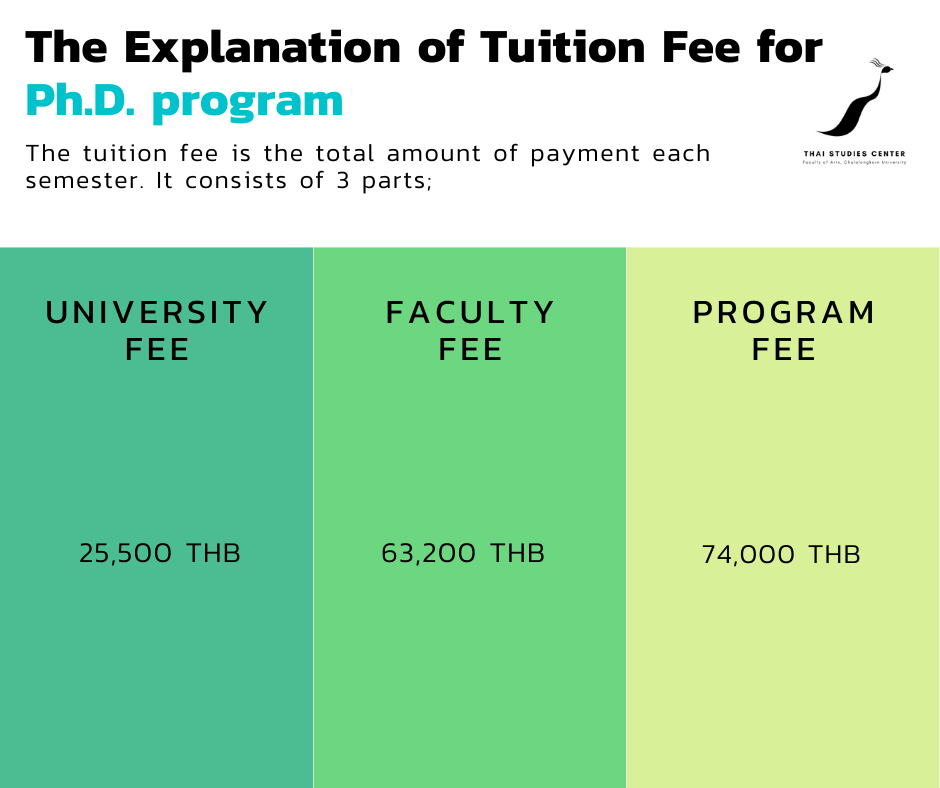 The degree provides students the opportunity to develop an in-depth knowledge of a discipline and thematic subject in Thai Studies under the supervision of recognized experts in the field and to become familiar with current research techniques and methodologies.
We offers courses to those who are not interested in pursuing a degree program but would like to take some courses of interest to them and to study various aspects of this country beyond what is available in guide books and simple texts.