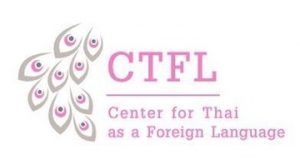 Despite being formally established in late 2016, CENTER FOR THAI AS A FOREIGN LANGUAGE (CTFL)'s history dates back to the 1980s. Chulalongkorn University's Faculty of Arts first offered an "Intensive Thai Program" for foreigners. Most students were from embassies and well-known companies. At the "Intensive Thai Program", we currently offer 9 levels of Thai language instruction, from beginning to advanced. In addition to gaining sufficient proficiency in the Thai language to fulfill the requirements of "Primary 6 (Por 6 or grade 6)", the students will also learn Thai background and basic culture.
The CTFL has been established to develop quality Thai language as a foreign language courses and serve as a research and study platform for the teaching in this field. In addition to courses and training programs, teaching materials are regularly improved and updated to suit the needs of the students.
CHULALONGKORN UNIVERSITY is located in the heart of Bangkok, the capital of Thailand. The university is within easy reach of the major business and financial districts and a 10 minute walk from the Siam BTS Station.
Chulalongkorn University is Thailand's first institution of higher education and one of the most prestigious universities in Thailand. Established in 1917 by His Majesty King Vajiravudh (Rama VI), the university was named after his father, His Majesty King Chulalongkorn (Rama V), who laid the foundations for modern education in Thailand. Originally a school for the training of government officials, the university now promotes the development of undergraduate/graduate education, research, conservation as well as offering cultural and academic services to the public. It now has over 500 programs in many areas of study and is comprised of 19 faculties, a graduate school and many affiliated institutions functioning as teaching and researching units.
VISION
Thai as a Foreign Language Center (CTFL) is committed to encouraging and developing all aspects of Thai as a foreign language.
MISSION
To provide Thai language courses for foreigners
To research and develop the teaching of Thai as a foreign language
To offer training programs for teachers of Thai as a foreign language
To produce teaching materials for Thai as a foreign language
BOARD OF DIRECTORS
Kiat THEPCHUAYSUK, Ph.D.
Director of CTFL
Asst.Prof. Prapaipan Phingchim, Ph.D.
Deputy Director of CTFL
Asst.Prof. Worawanna Pechkij, Ph.D.
Member of CTFL
Nattanun Chanchaochai, Ph.D.
Member of CTFL
Treepon Kirdnark, Ph.D.
Member of CTFL
STAFF
(shared with CASCA)
Ms. Manita Lohasuwan (contact: ctfl@chula.ac.th)
CTFL logo designed by Kiat THEPCHUAYSUK, Ph.D.
Mascot designed by Asst.Prof. Asadayuth CHUSRI, Ph.D.