*Intensive Thai On-site Course 2024 is now open for application!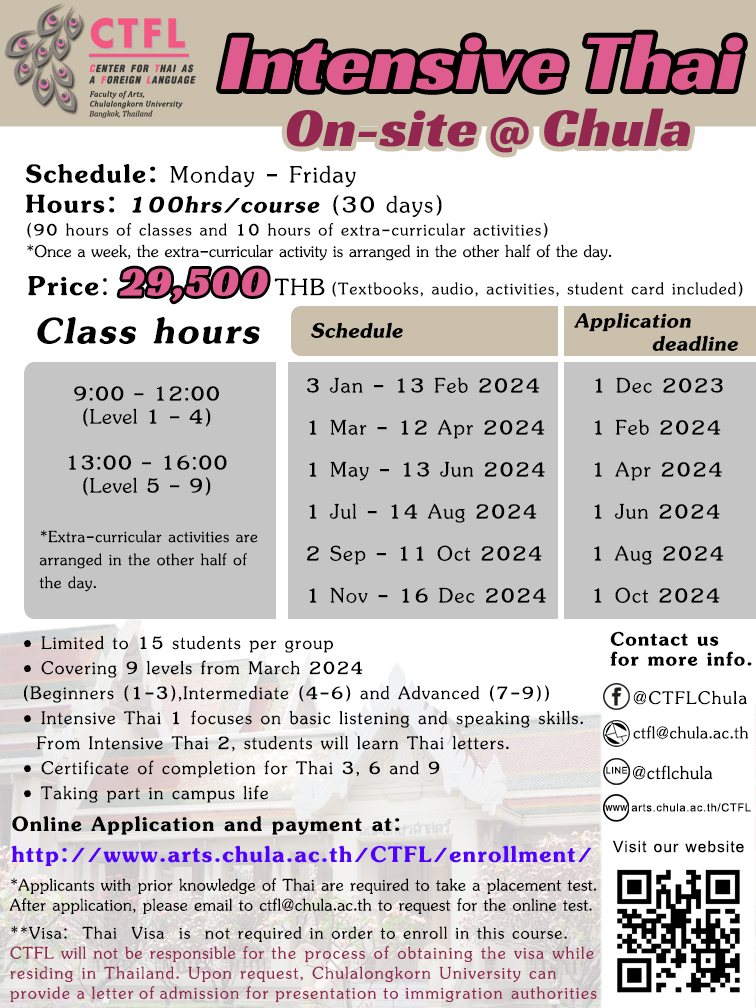 Schedule of Intensive Thai On-site Course
COURSE DURATION :
– from Monday to Friday for 6 weeks including the examinations.
– 100 hours in total : 90 hours of classes (5 days x 3 hours x 6 weeks) + 10 hours for Language and Cultural Training
*Once a week, Language and Cultural Training is arranged in the other half of the day.
PRICE :
(Payment is allowed up to 3 courses at a time.)
29,500 THB/Course
*Applicants with prior knowledge of Thai are required to take a placement test. After application, please email to ctfl@chula.ac.th to request for the online test.
**Thai Visa is not required to enroll in this course. CTFL is not responsible for the visa application process. However, upon request, we can provide a letter of admission as a supporting document for a visa application. See Information about ED Visa.