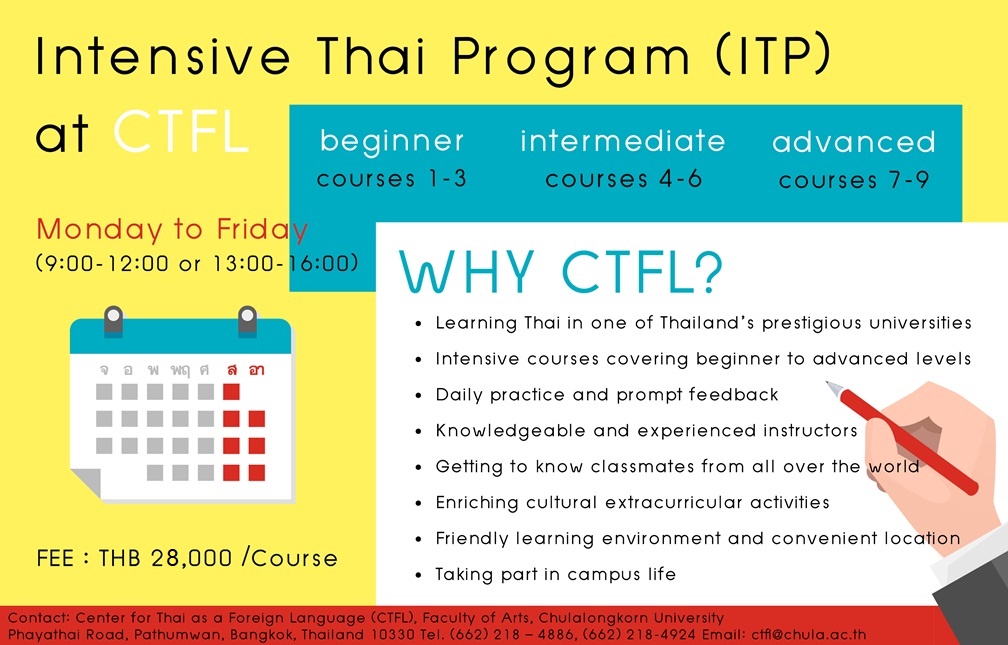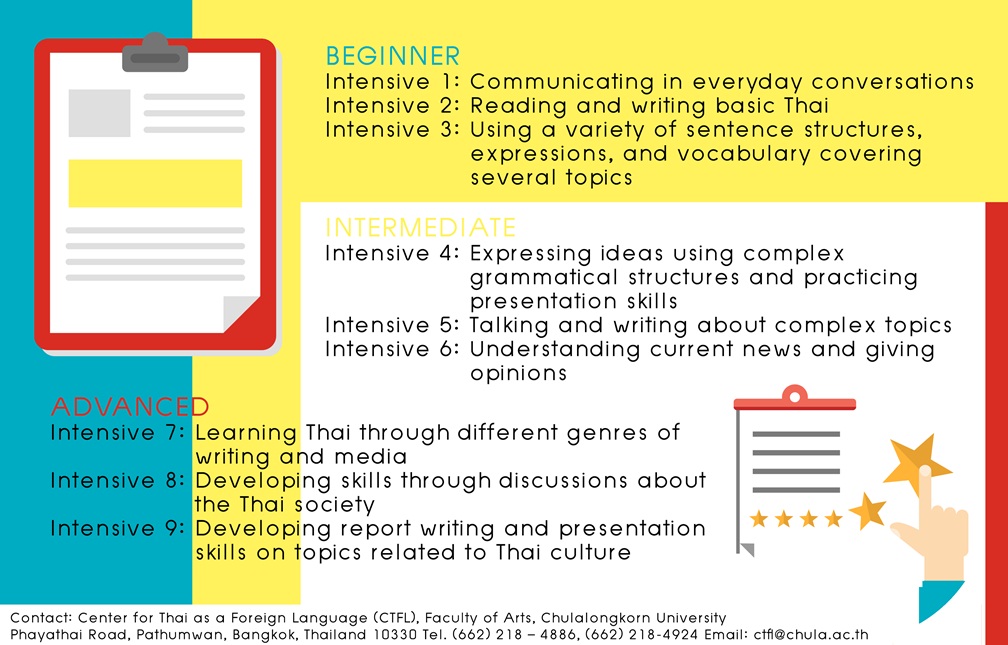 For over 30 years, the Faculty of Arts, Chulalongkorn University has offered a wide selection of Thai language and culture courses for foreigners for various purposes: academic improvement, business, or personal enrichment.
The program consists of three levels—beginner (courses 1-3), intermediate (courses 4-6), and advanced (courses 7-9). Each level consists of three 6-week courses of Thai language instruction. Students at the advanced level will also focus on society and culture in addition to the Thai language. Classes run from Monday to Friday. Apart from learning Thai, students will engage in cultural exploration through participation in extra-curricular activities and sightseeing trips offered by CTFL.
LEVEL : Beginner (1-3); Intermediate (4-6); Advanced (7-9)
COURSE DURATION :
from Monday to Friday(9:00-12:00 or 13:00-16:00) for 6 weeks including the examinations
(100 hours : (5 days x 3 hours x 6 weeks)+ 10 hours for Extra Activities)
COURSE START : every course starts at the odd months.
(Advanced level 7-9 are rotated courses which you can start from 7-8-9, 8-9-7, or 9-7-8)
MATERIALS : included
SYLLABI : (click on each banner to download syllabus)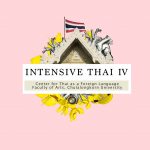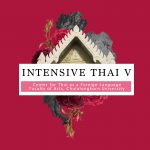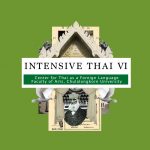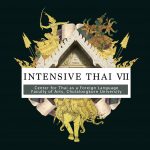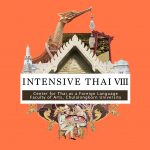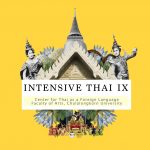 PRICE :
(Payment is allowed up to 3 courses in a time.)
23,000 THB/Course (with e-book)
23,500 THB/Course (with paper-book delivery)
Guideline to Intensive Thai Program
Each course consists of 100 hours of instruction, extra-curricular activities and assessment. Intensive Thai 1 will focus on basic listening and speaking skills. From Intensive Thai 2, the students will learn Thai letters.
Schedule of Intensive Thai Online Course
 

*Applicants with prior knowledge of Thai are required to take a placement test. After application, please email to ctfl@chula.ac.th to request for the online test.
**Thai Visa is not required to enroll in this course. CTFL is not responsible for the visa application process. However, upon request, we can provide a letter of admission as a supporting document for a visa application. See Information about ED Visa.