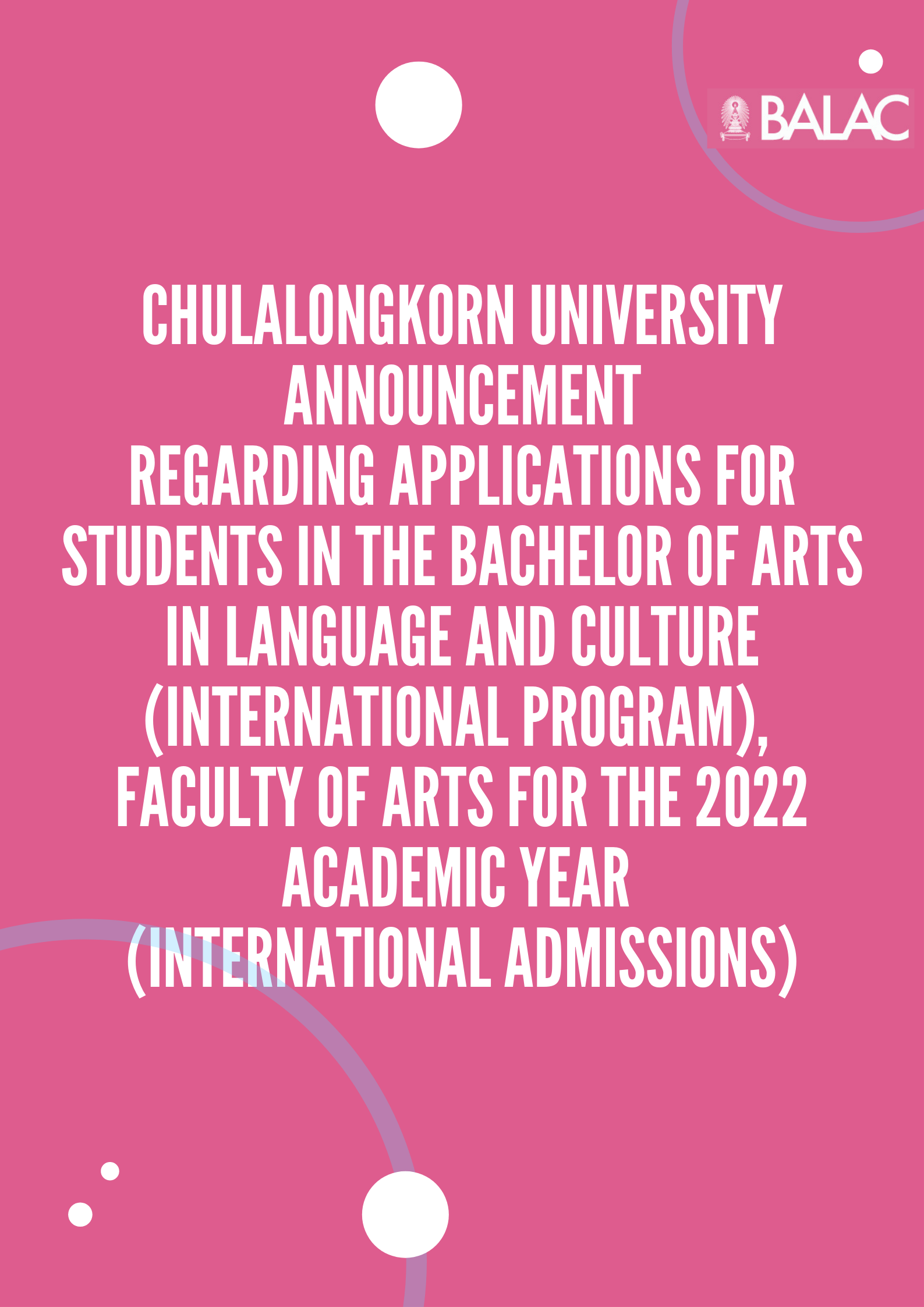 Chulalongkorn University is now accepting Applications for Students in the Bachelor of Arts in Language and Culture (International Program), Faculty of Arts for the 2022 academic year (International Admissions).
Applicants do not hold Thai citizenship and have completed high school or passed an equivalent high school standard test or be currently in their final year of high school (Grade 12 in the US system or Year 13 in the British system).
Application period: 20th December 2021 – 4th February 2022
Please click on the link below for more details.